January 14, 2018
My new work for 2018!
Continued doing a series of
Sun and Rain
I worked on last year.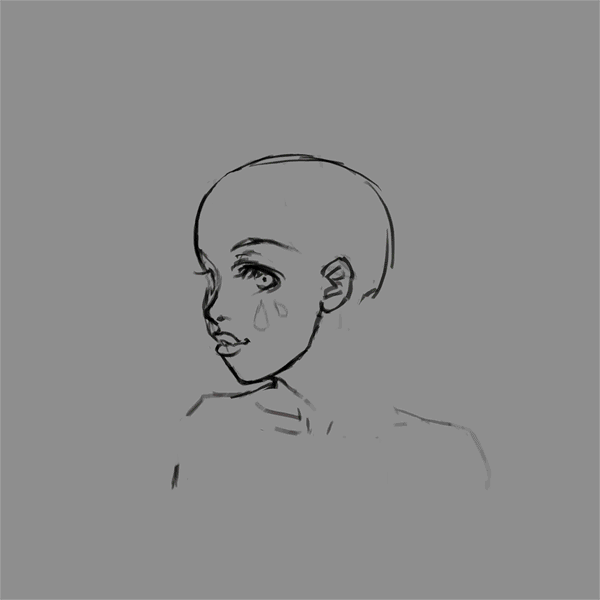 January 7, 2018
Here is my 2018's Moleskine Agenda!
Went for simple "hi" with colorful flowly wave wrapping around the letters.
You can also check out my previous agenda I did too!
2016 Moleskine Planner
2017 Moleskine Planner
Materials:
- 2018 Moleskine
- 1 Sewing Needle
- 10 Colors Embroidery Threads
- Sewing Awl or Ice Pick
- Pencil and Eraser
Step 1:
Draw your design on a piece of paper with same size as the agenda.
Step 2:
Step to transfer the design on the agenda, face the front against the window and trace the design on the back side of the paper.
Step 3:
On the front side, use pencil to color in the entire design, then flip the paper on to the backside of the agenda's cover and re-trace the design.
Step 4:
With pierce, pierce the holes following the pattern.
Step 5:
Decide colors you wish to use. For this I used 2 threads to stitch.
Step 6:
And then stitch stitch stitch.
Step 7:
And here is the back side of it.
And keep stitching....
And ta-da!
January 3, 2018
Happy New Year everyone!
Hope everyone had amazing 2017 and ready for 2018. Today is Kiddy Factory's 18th birthday, the day I started my homepage sharing my work. As my resolution is the same every year, I hope to keep sharing my creation to everyone!
This was 2017's best nine at
my Instagram
! My outfit illustration was the most popular last year.
I've created separate account for outfit inspiration if you like to follow me there also
@outfitdoodles
.